1975 Spitfire 1500
FM29836U
Cherry
(all photos taken May/June/July 1999)
The exterior The engine the interior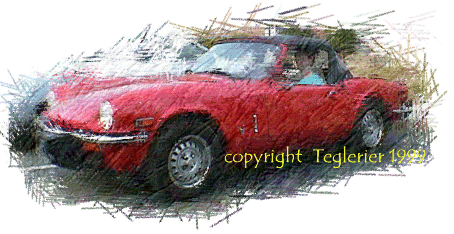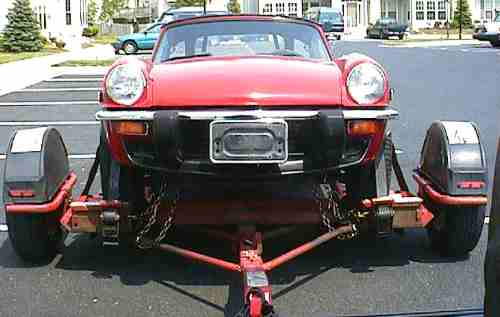 talk about a wide track!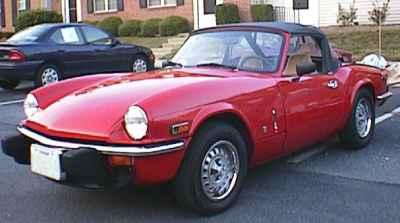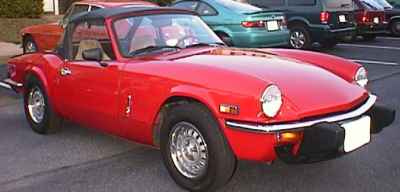 amazing color reflection difference at dawn and dusk isn't it!
Every external weather seal has been replaced. These include outer door window rain seals, inner door window fur seals, bonnet and valence seals, trunk lid, door Furflex seals, door draft seals, rag top to windshield seals, and too many other little ones to mention here.
Within the last year to a year and a half (less than 500 miles) she has had a new rag top installed, new rear leaf spring, new rear shocks, new front upper ball joints, one new and one rebuilt rear brake cylinders, both front brake calipers professionally rebuilt, new brake shoes all the way around, and new tires, seat slip covers, new side mirrors, and a new paint job. The carburettor has been rebuilt, new fuel lines and filter, and a new battery.
The exterior The engine the interior