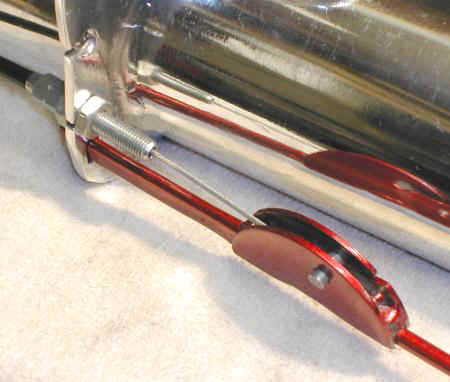 The oblong rod end, keeps the throttle rod from rotating. I'm using a totally stock GT6 throttle cable here. The half circle 'ears' on the throttle rod, are actually a big ass washer cut in half. Look carefully at the washer nearest the plenum, as well as the reflection. You can see I slotted the washer just like the stock linkage is setup, to allow me to install the cable end like stock.
....update 3/12/06....
I finally got the engine all cleaned up and the manifold mounted..