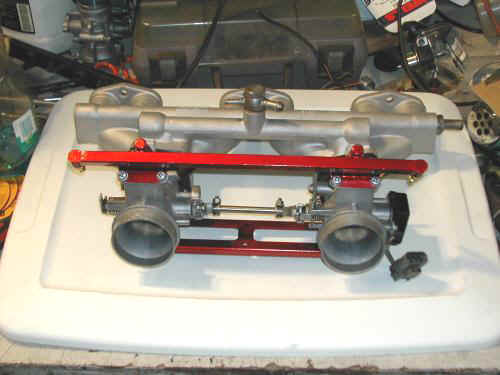 Manifold ported out to 1.85", and the mount bolts re-positioned to
handle the throttle body rubber isolation mounts. These were chosen
to minimize heat soak into the throttle bodies. Twin 46mm throttle
bodies, with 19lb injectors. Amazingly, the top of the fuel rail is exactly
the same height above the butterfly shaft centerline as a stock ZS carb!
So there should be absolutely no bonnet clearance issues.