OK...two last additions. These pics was taken by a client I'd been working with for the last three weeks. The funny part was he was a British chap, here in the U.S. to test some cell tower repeaters the company he works for was putting out into the field.. (we were performing compliance testing for field certification of these racks of equipment). Anyway...he snapped these pics while we were unloading the engine off the pallet and onto my little trailer in the shipping bay.

Oh... a few of you might remember Anton from the B.O.G. show. I figured what better way to make a client feel at home than to have him tag along to a British car show while he was here in the states) He got a big kick out of seeing a GT6 with a trailer here in the states.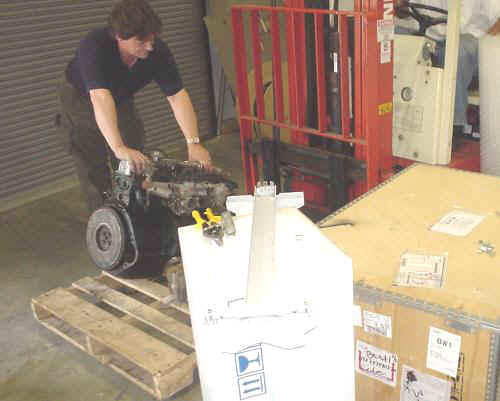 (just unwrapped, and one of our guys moving the pallet over to the open bay door with the forklift truck. Yep...that's me, steadying on the engine)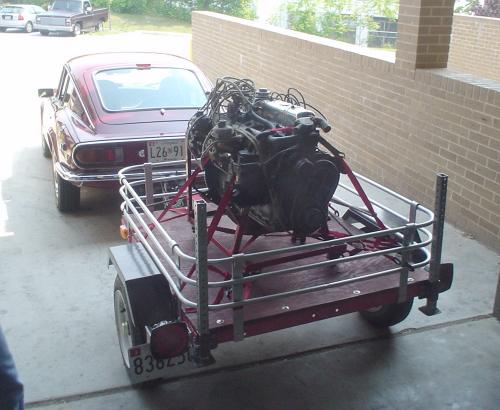 All loaded up and ready to roll. (that's just a pile of rope on top the engine)
...update 8/21/06.....
Although originally destined for installation in Big Red, it ended up as a fuel injected fire breathing monster in Whitey! Take a look at what ended up happening to this engine!