The Valves
While reworking the head I decided to put in new valves since the originals were a bit burned. I'm fairly sure #3's compression problem was in part due to a burned valve as well as a stuck ring.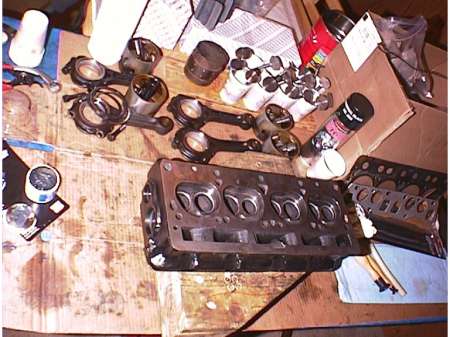 I purchased a set of stainless steel valves from BPNW. Why? Stellite is too hard and has problems, and the price is well, a joke. The stainless steel valves were barely more expensive than stock units at just around $30 for a set of four. The stainless shouldn't burn nearly as easily as the stock metal ones did. They supposedly won't let contaminates stick to them as much either. .... We'll see.
After cleaning up the old valves, I used them to lap in the seats before doing it to the new valves. I figured I'd wear down the seats of the old valves rather than the new.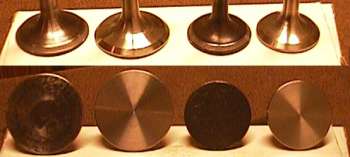 old exhaust new exhaust old intake new intake